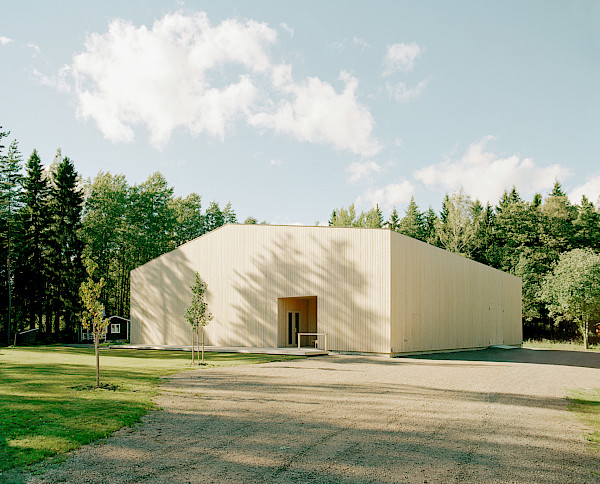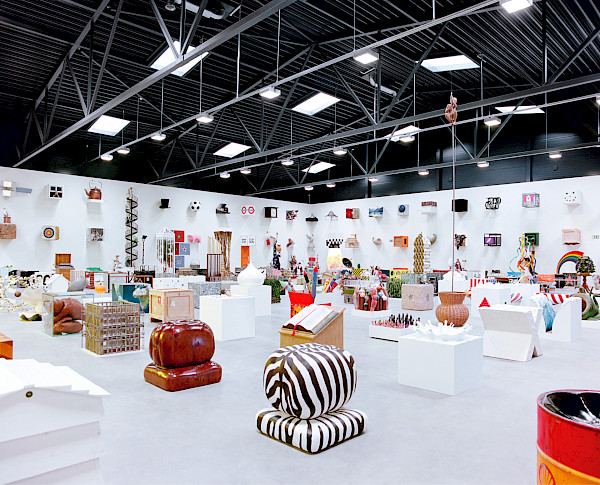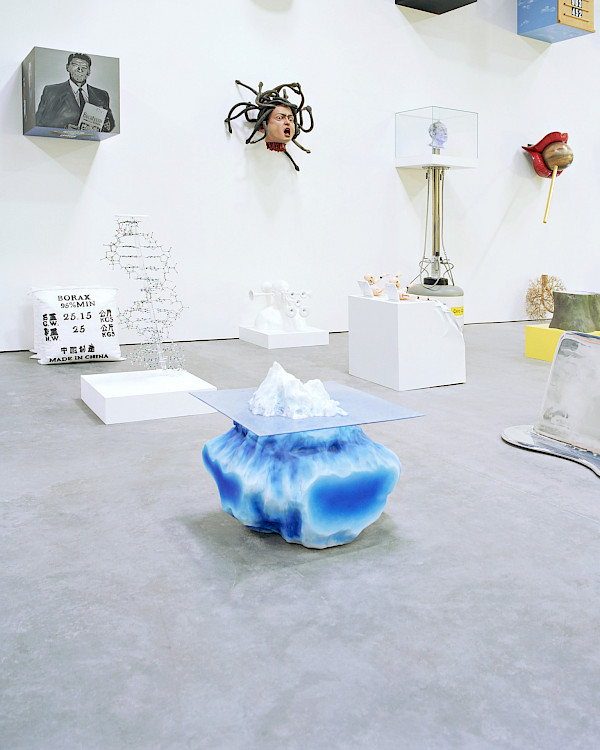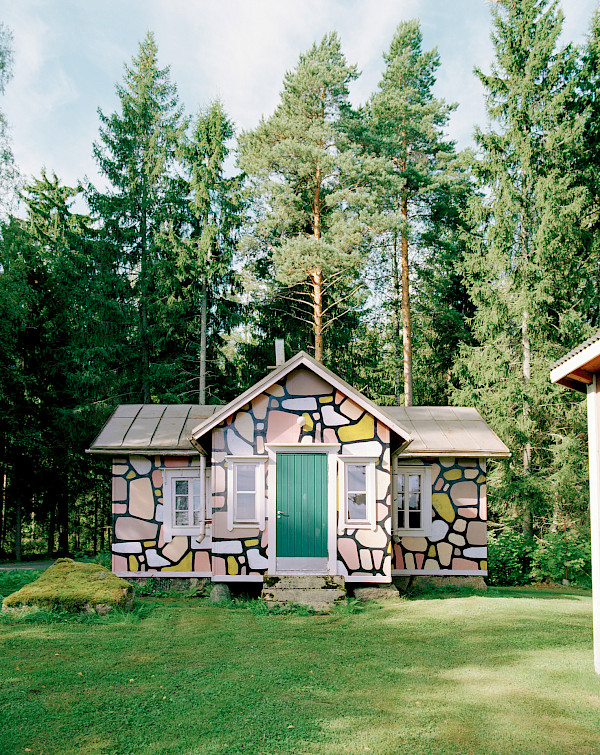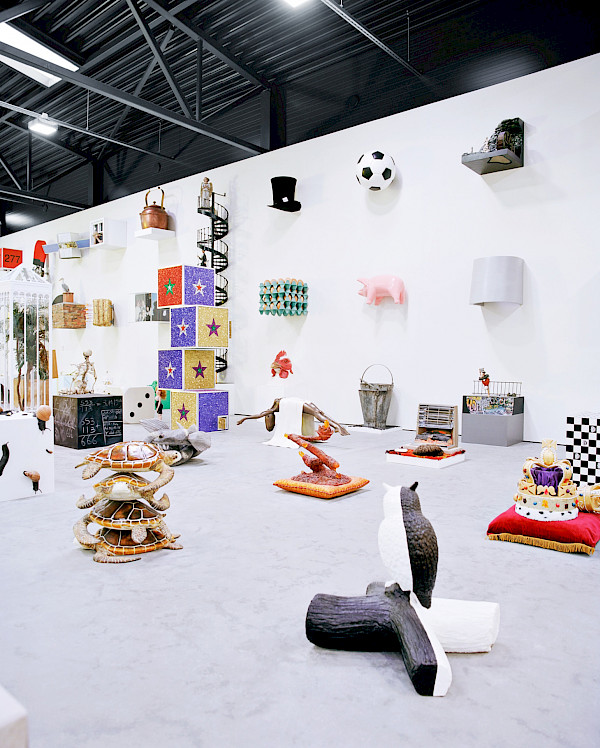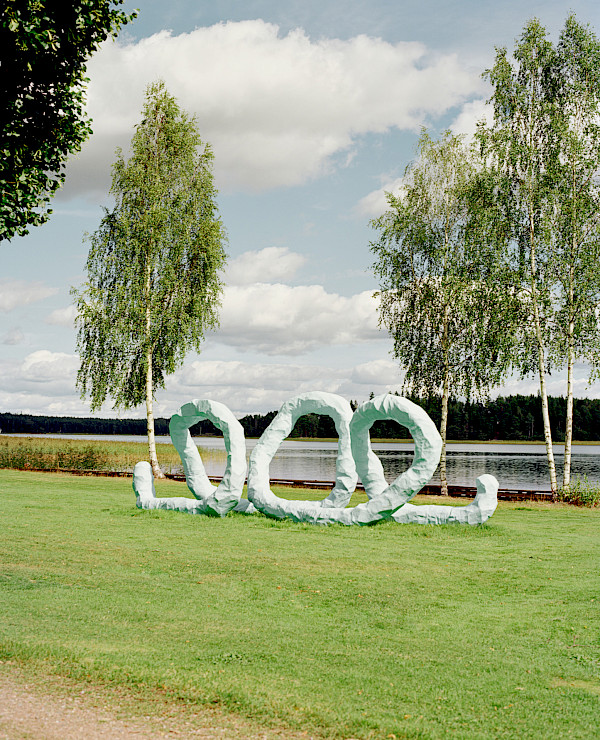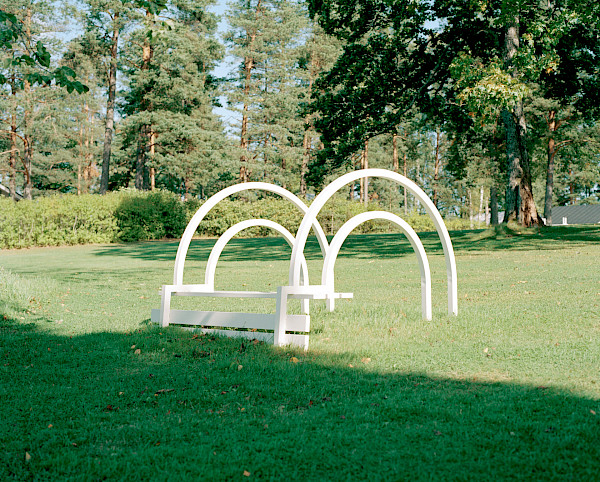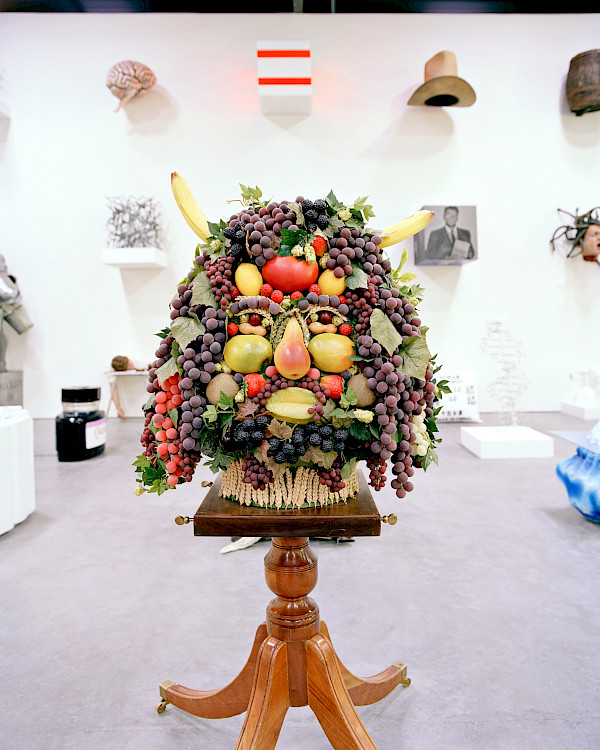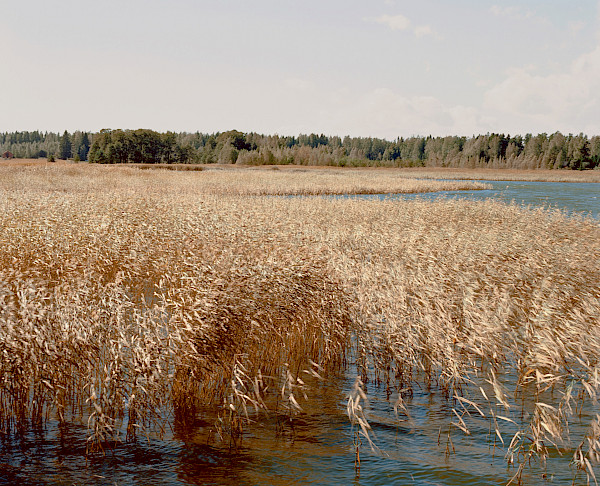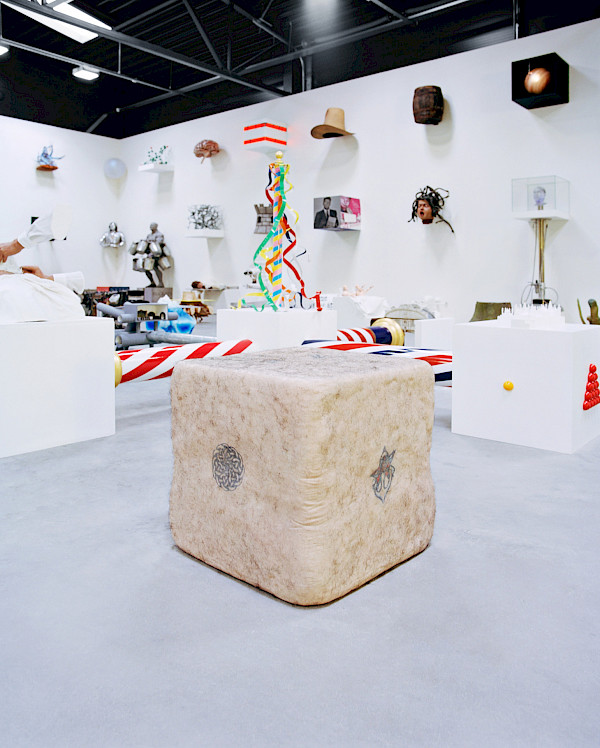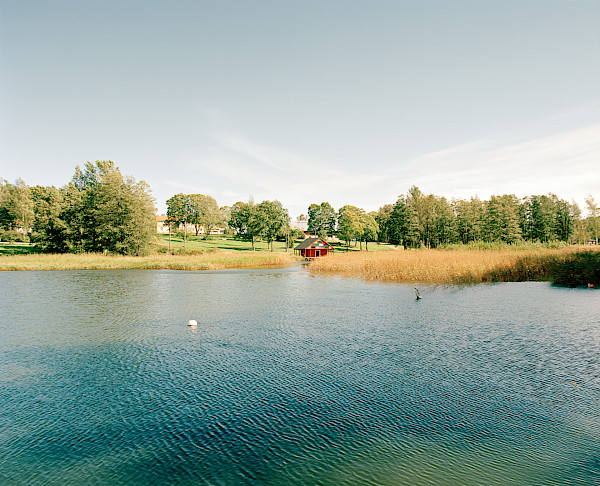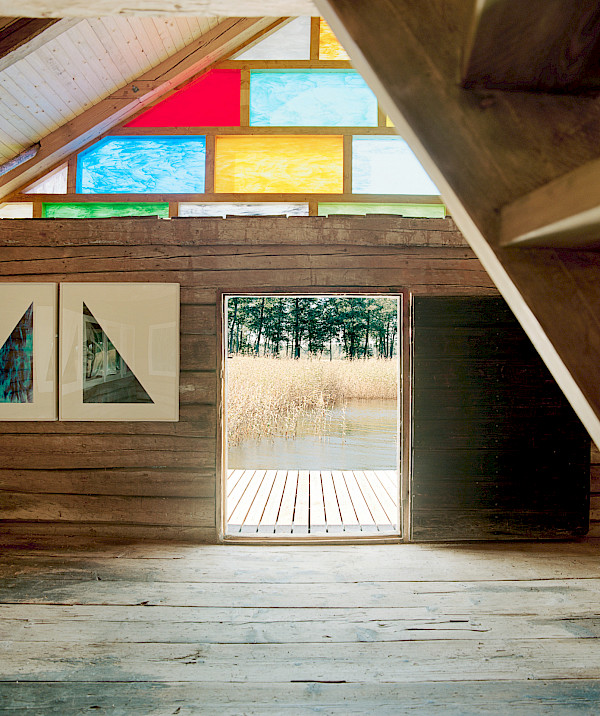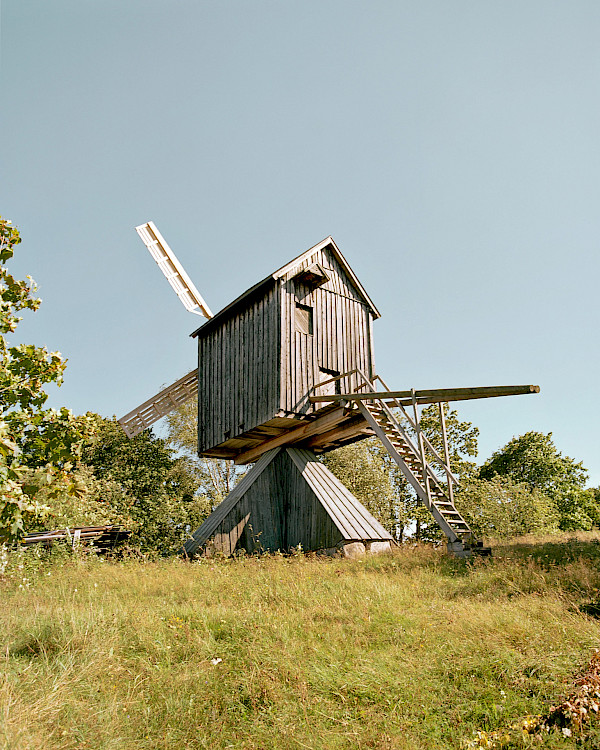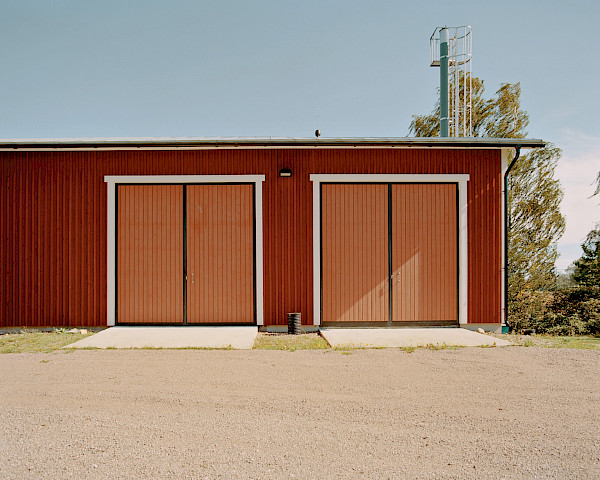 There's nowhere quite like the Finnish island of Sarvisalo. Two hours north-east of Helsinki, it has a population of 200, a church, a cemetery, a (recently closed) shop, and a world-class collection of art. It's not a sculpture park, although there are sculptures dotted around its meadows, beaches and barns, and it's more than an artists' retreat, since it's open to the public at certain times of the year. As an art tourist destination, it's still in its infancy, but its highest profile residents, Anita and Poju Zabludowicz, are, through their collection, putting this tiny island on the map.
'The Zabs', as they are known locally, have been collecting art since 1994. Today, they own around 6,000 pieces by 600 young and emerging artists, with whom they collaborate on exhibitions, residencies and commissions in Sarvisalo, London and Las Vegas. Keith Tyson is their headline act; the couple first 'discovered' him in the 1990s and bought their first work by him in 2001, a year before he won the Turner Prize. He has visited Sarvisalo several times over the past decade, and likens it to Marfa, the Texan desert outpost colonised by artist Donald Judd in 1971. Both serve up art in reclaimed buildings (in Sarvisalo, it's in fishermen's huts and boat sheds) under vast, empty skies. But unlike Marfa, which is home to myriad art institutions, Sarvisalo exists on patronage from the Zabs alone.
In summer this year, Tyson journeyed to Sarvisalo to help install his most monumental work. Entitled Large Field Array (or LFA) it consists of almost 300 sculptures, twisted incarnations of things we know – animals, clothes, gods, white goods, food. Donald Trump's wedding cake is there, alongside a 'toothpaste' silicone Buddha, an electrical storm, and a cube of hairy human skin. Tyson and a huge team of assistants spent two years making the work and completed it in 2006. Two years later, the Zabs bought it and kept it in storage for almost a decade.
'I know it's ambitious to install 300 sculptures in the middle of nowhere, but I hated not having LFA on show,' says Anita Zabludowicz from her London gallery, a former 19th-century Methodist chapel in Chalk Farm. 'When we founded the Collection on Sarvisalo in 2010, it made sense to take LFA there and give it its own building.' In 2014, she called on Finnish architect Jukka Siren, who has renovated three art venues on the island, to create a space for the work. 'LFA is so complex that the building needed to be as simple as possible,' explains Siren, whose 25 sq m barn is made in local spruce lacquered with pineapple juice and crushed granite (a weathering technique that stops the wood from rotting).
'From the outside, the barn is totally reflective of its environment, but inside, it's like entering a white cube,' says Tyson, who approved wholly of Siren's design. 'You're in this extraordinary, natural landscape, then you step inside the barn and enter another universe.'
It's an overwhelming, incomprehensible universe. The cubes are arranged on floors and walls, almost a metre apart in a sequence that makes sense to Tyson but  is unfathomable to everyone else. A sort of three-dimensional visual wordsearch, it encourages you to try to seek narratives and make connections, but they don't exist. Which is the whole point. 'It's wholly autobiographical and so vast that you can't get an overview of what it's about,' says Tyson. 'There's no rulebook. You have to work it out on the fly, construct your own interpretation, as all these objects mean something different to each of us.'
LFA is by far the largest single work on Sarvisalo and in the Zabludowicz Collection, but other artists have also left their mark. Stained glass windows, fixed into a boathouse by Californian artist Sam Falls in 2015, light up the reedy, brackish water near the collection's main venue, Herman's Art Barn, where rotating thematic exhibitions take place. In 2011, Richard Woods painted a 100-year-old summer cottage with his trademark faux-cladding and filled its rustic interior with brick wall paintings.
So cartoonish and surreal is it, you half expect animated couple Gnomeo and Juliet to come bounding across its candy-coloured threshold. Near it is a white bench by Danish artist Jeppe Hein, one of eight that are dotted around the island's art spots, and a Perspex sculpture by British artist James Ireland. 'We almost didn't put James' work here,' says Sarvisalo's production and residency assistant Riikka Toivonen. 'We were worried the moose would scratch themselves against it.' Roaming ruminants are not the only hazard the island's permanent outdoor works have to withstand. In winter, temperatures reach minus 10°C.
This year, Toivonen assisted three artists in residence. One of them was American-born Rachael Champion, who spent two months finishing a work she'd started in 2011. A grotto-like installation made of pebble-dash and mosaic tiles, it occupies a 1940s dormitory building on the Suvikunta Estate. This is the island's hub, the place where artists and guests gather to eat, drink and socialise before hitting the sauna and retreating to their cabins in the woods.
Suvikunta was founded in 1937 as a writer's retreat by WSOY, a now defunct Finnish publishing house, and for nearly 70 years, staff and their families would spend summers swimming, fishing, and foraging for mushrooms and berries in the fertile forests. When the Zabs purchased the estate in 2010, they were keen to maintain its creative, off-the-grid spirit. 'Poyu has been coming to Sarvisalo since he was five, and I first came 29 years ago,' recalls Anita. 'Suvikunta was the only place to go on the island and we would gatecrash with the kids to play mini golf. We see ourselves as custodians, rather than owners, of somewhere that is a paradise.'
Like every artist who is invited to Sarvisalo, Champion was given an open brief and carte blanche to make a piece, or come up with a proposal. 'All Anita asked was that I include a table in my project as she wanted somewhere to host her annual crayfish party,' says Champion. Seeing the finished result – an oval table that extends to almost the entire length of the building and is fixed to the roof with chunky pebble-dash columns – it's impossible to envisage more than two people, let alone a party-full, fitting into the space. No matter. Anita loves Champion's table, and the crayfish party will take place where it always does – in the Zabs' family home on another part of the island.
LFA will stay in Sarvisalo for five years, during which time Anita hopes that around 15,000 visitors will come and see it. After that, who knows. Last year, the Zabludowicz Collection set up its first residency programme in Las Vegas, where the Zabs own vast swathes of real estate. 'The art scene there is very underground, not at all connected to LA, so we felt we should bring some expertise and influence to help it expand,' explains Anita.
For Tyson, though, the Art Barn in Sarvisalo is something of a final resting place. 'I hadn't seen LFA for ten years, and I had never seen it on display in its own space and in its entirety.' (Its last outing was in 2007 when 76 cubes were shown at Pace Gallery in New York.) 'It had changed completely. For me, it was a big point of closure, the final closing of a loop.'